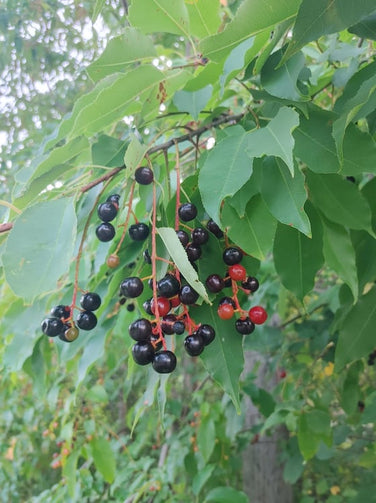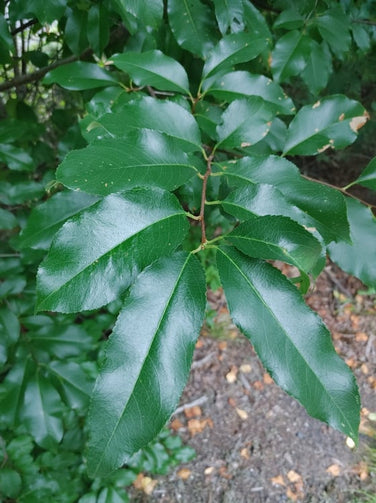 Black Cherry (Prunus serotina)
Black Cherry (Prunus serotina)
Regular price

Sale price

$5.00
Shipping
calculated at checkout. Shipping is free on orders over $250 before taxes.
Black cherry (Prunus serotina) is a medium-sized fast growing tree native to south-eastern Canada, the United States, and parts of Mexico.  Its black fruit is occasionally used in food and beverages, and also provides important mast for many species of wild birds and mammals.
Seed orders are shipped in the fall (November).
Light Requirements: Full Sun
Seed Source(s): New Brunswick
Collection Year: 2023
Hardiness (Canada): 3 [What is my hardiness zone?]
Seed Storage:  Refrigerate dry seeds in plastic bag for long term storage.
Germination Instructions: Black cherry requires cold stratification for germination and benefits from a short warm stratification prior to this.
Soak stored seeds in water for 24 hours, then drain and mix them with slightly moist peat moss and store at room temperature in a plastic bag for two weeks before placing in refrigerator for 120 days.
Alternatively they can be direct sown outdoors in the fall where nature performs the warm/cold stratification for you. This option requires more protection from rodents!
Couldn't load pickup availability