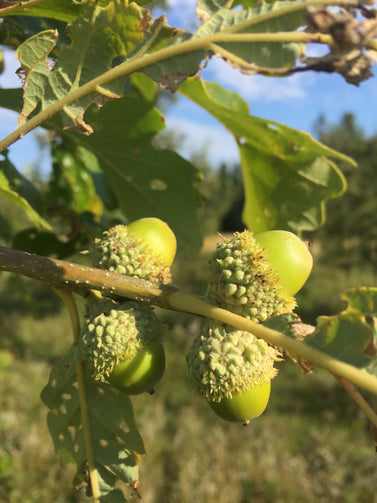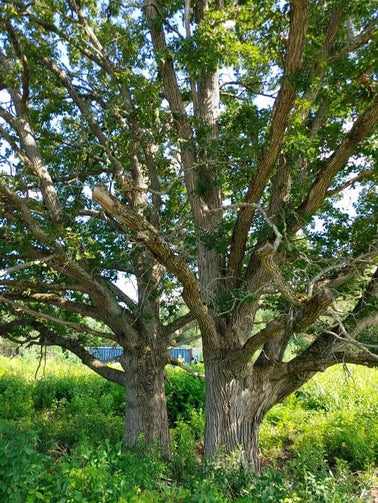 Bur Oak (Quercus macrocarpa)
Bur Oak (Quercus macrocarpa)
Regular price

Sale price

$10.00
Shipping
calculated at checkout. Shipping is free on orders over $250 before taxes.
Bur Oak (Quercus macrocarpa): The mighty bur oak! This member of the white oak group can reach behemoth sizes, although large specimens are now few and far between in these parts due to habitat loss from land clearing for agriculture/development, overharvesting, and hydroelectric projects. New Brunswick is home to a disjunct population of bur oak that is isolated from the main contiguous range in Eastern and Central North America. In this province it historically occupied the rich floodplains of the lower Saint John River valley and Grand Lake area. The leaves are dark green and shiny, and are highly variable in shape and size. In autumn, the acorns become a prized food source for wildlife.


Bur oaks should be planted in a sunny area and protected from deer/rabbits with a cage or tree shelter tube until they get tall enough that the threat is reduced.
Seed Source(s): New Brunswick - Acadian Forest Region Native
Hardiness (Canada): 3 [What is my hardiness zone?]
*Use the dropdown menu above to see bulk pack options*
Orders placed between Sept 1 and Oct 31: Delivery / ready for pickup in early November 2023
Orders placed between Nov 1 and Apr 15: Delivery / ready for pickup in late April or early May 2024
Couldn't load pickup availability