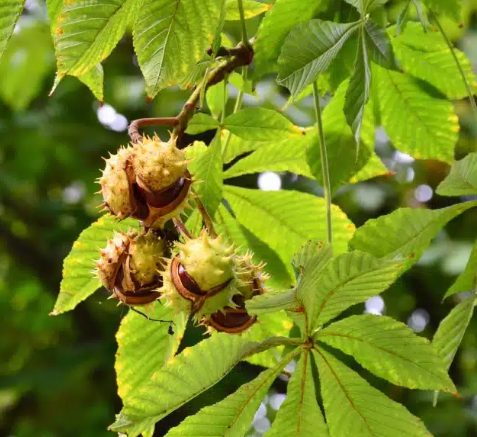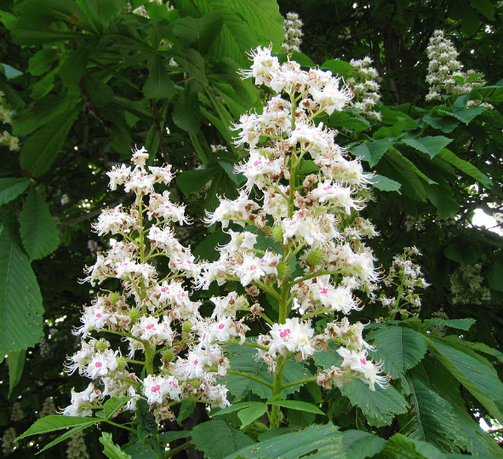 Horse Chestnut
Horse Chestnut
Regular price

Sale price

$11.50
Shipping
calculated at checkout. Shipping is free on orders over $250 before taxes.
Meet the Horse chestnut (Aesculus hippocastanum), a fascinating tree with leaves that look like hands, large clusters of honey-scented white flowers and shiny brown nuts that kids often use in games. When we were kids, we'd throw the conkers at each other in the fall - what a nice pastime. It's a tree that not only stands tall in parks and streets but also provides a home for busy insects like bees and butterflies.

Our trees are grown right here at the nursery from seed collected from local cold-hardy vigorous parent trees.

Note that these are commonly called 'chestnuts' in the Maritimes, but are not related to true chestnuts in the genus Castanea, which we also grow and sell. Unlike true chestnuts they are not edible, but are beautiful in their own right.
Seed Source(s): New Brunswick
Hardiness (Canada): 4b [What is my hardiness zone?]
Orders placed between Sept 1 and Oct 31: Delivery / ready for pickup in early November 2023
Orders placed between Nov 1 and Apr 15: Delivery / ready for pickup in late April or early May 2024
Couldn't load pickup availability