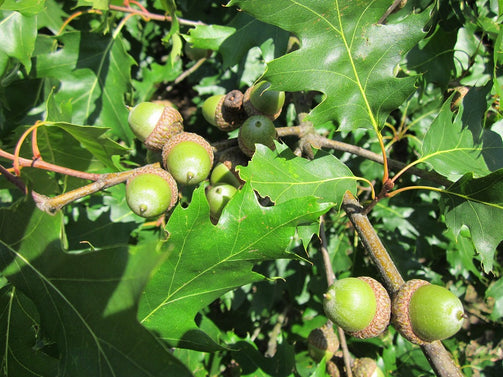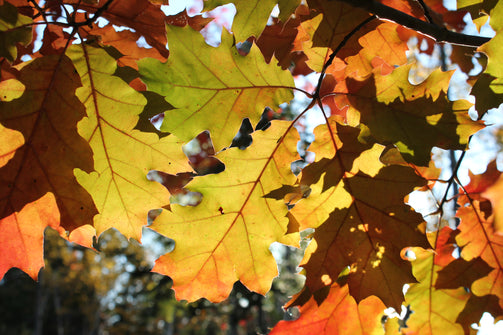 Red Oak (Quercus rubra)
Red Oak (Quercus rubra)
Regular price

Sale price

$7.00
Shipping
calculated at checkout. Shipping is free on orders over $250 before taxes.
The red oak (Quercus rubra) is truly a king of the northeastern forests. While this species is widely distributed across eastern North America, we are near the northern end of its native range.  This highly adaptable species is often planted as a street tree, but also serves important ecological functions in nature by providing food and shelter for wildlife.  Under the right conditions, red oaks can be expected to grow 2'+ per year and can live as long as 500 years. When grown in competition with other trees, it will grow straight and tall.  Open-grown trees form a broad, rounded canopy with large gnarly branches. In the fall, their leaves turn to magnificent shades of red.  Trees will often hold onto their leaves through the winter - a phenomenon known as marcescence - which makes for a nice reminder of spring during the cold dark months.

There is nothing quite like standing under a cathedral of mature red oaks.
Seed Source(s): New Brunswick - Acadian Forest Region Native
Hardiness (Canada): 3 [What is my hardiness zone?]
*Use the dropdown menu above to see bulk pack options*
Orders placed between Sept 1 and Oct 31: Delivery / ready for pickup in early November 2023
Orders placed between Nov 1 and Apr 15: Delivery / ready for pickup in late April or early May 2024
Couldn't load pickup availability